Bamboo Village Beach Resort Phan Thiet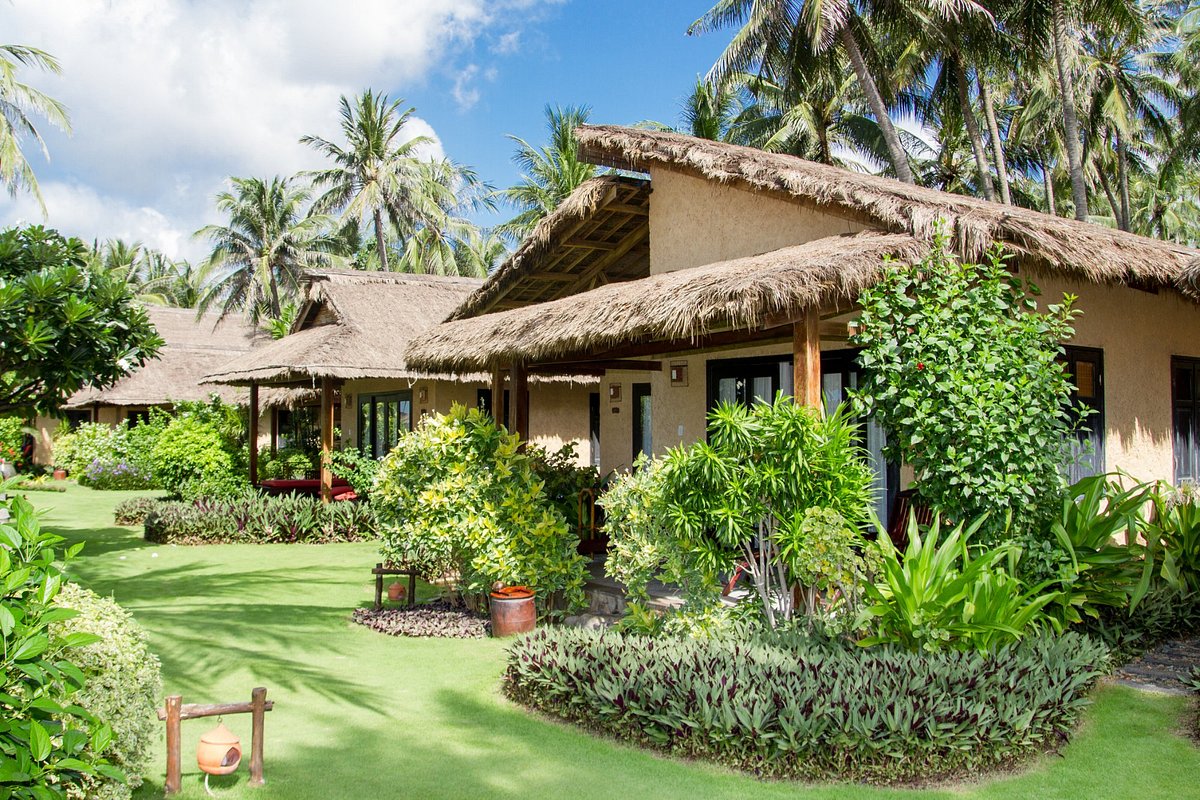 Star Rates:

INFORMATION
A popular destination for couples and honeymooners, the multi-award winning Bamboo Village Beach Resort & Spa has won the love and trust of travelers from around the world for the past 18 years as "Home of the Blissful Bamboo Villager."

Bamboo Village Beach Resort & Spa incorporates 147 authentic Vietnamese rooms and bungalows wallowing in green, tropical gardens filled with bamboo trees and tropical plants. The white sandy beaches lie in harmony with the blue ocean and stretch into the coconut palms where cabanas and two sunlit swimming pools lie beneath their shadow.

This is the venue for the superb Strawy restaurant, acclaimed by diners who enjoy meals seasoned by oceanic and local flavors, from buffet breakfast delicacies to late evening snacks and dinners of delicious Vietnamese food accompanied by live musical entertainment.

The Escape Bar offers splendid view of the lagoon and a calming place to enjoy a cocktail. The Water Lily Spa offers treatments from Switzerland, Bali and Vietnam using the best of beauty and healthcare products and the skilled and friendly masseuses are trained to professional international standards. Yoga classes are offered daily in the specialized yoga studio with a wooden floor and floor to ceiling glass overlooking the peaceful Zen garden. The special feature of this resort is the friendliness, helpfulness and good humor of the staff.
Please CONTACT US for the quotation and booking of Bamboo Village Beach Resort Phan Thiet
RELATED Hotel