Royal hotel Saigon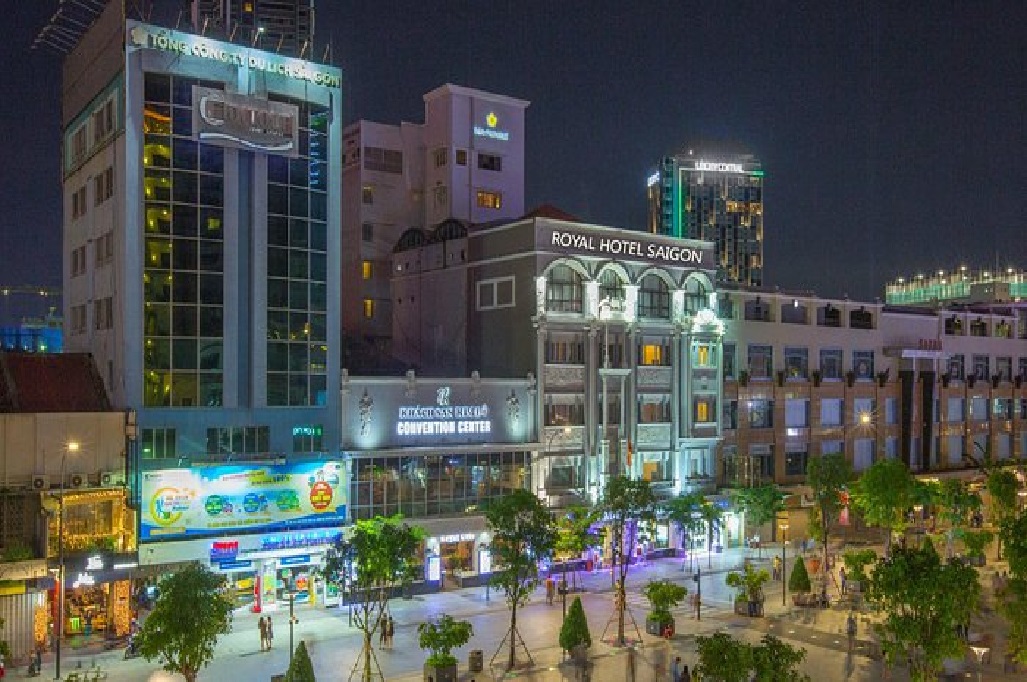 Star Rates:

INFORMATION
A great location for business or sightseeing, this small hotel provides personal service in this bustling and exciting city near the beautiful Municipal Theater built in 1897, City Zoo, museums, and the Ben Thanh market. Royal Hotel Saigon is a short stroll to the Saigon River where a sunset cruise brings you to the Binh Quoi Tourist Village for a glimpse into the past as well as a cultural show. Hotel rooms are comfortable with stylish wood furniture. If you have a birthday during your stay, you may get a bouquet of roses. For a sweet treat, stop by Fanny's ice cream around the corner from the hotel. Royal Hotel Saigon assures maximum pleasure, convenience, and unforgettable memories.

All 127 guest rooms and suites are elegantly designed and tastefully decorated for your comfort and convenience. Each room is fully equipped in harmony with wooden furniture, make-up table, air-conditioning, IDD phone, HCD service, color satellite television, minibar, tea & coffee making facilities, hair dryer, personal electronic safe, bedside console, and Jacuzzi in executive suites.

Located right in the heart of Ho Chi Minh City, Royal Hotel Saigon offers a level of service and comfort designed to insure that both business and leisure travelers who visit this emerging and bustling new gateway city of Asia will find charming hospitality and personalized service.

Please CONTACT US for the quotation and booking of Royal hotel Saigon
RELATED Hotel