MAI CHAU VALLEY
Tour starts at (city): HANOI
Tour duration: 2 Days / 1 Night
Discover one of Vietnam's hidden jewels: the Mai Chau Valley. Take a drive from Hanoi through scenic mountainous landscapes to Mai Chau for an overnight stay. Explore rice paddies filled with limestone karsts, hike to rural villages and be immersed in the culture of the Thai hill tribe people.
TOUR DETAIL
DAY 1 - HANOI - MAI CHAU
Depart Hanoi early morning for approximately 4-hour drive to Mai Chau located about 150 km southwest of Hanoi. Just an hour beyond Hanoi, Hoa Binh Town, the road weaves through mountains, fertile valleys, and traditional villages.
Arrive in the picturesque Mai Chau Valley surrounded by spectacular karst rock formations and rice paddies. After lunch, spend the afternoon exploring the idyllic natural surroundings or hop on bike to discover the tranquil valley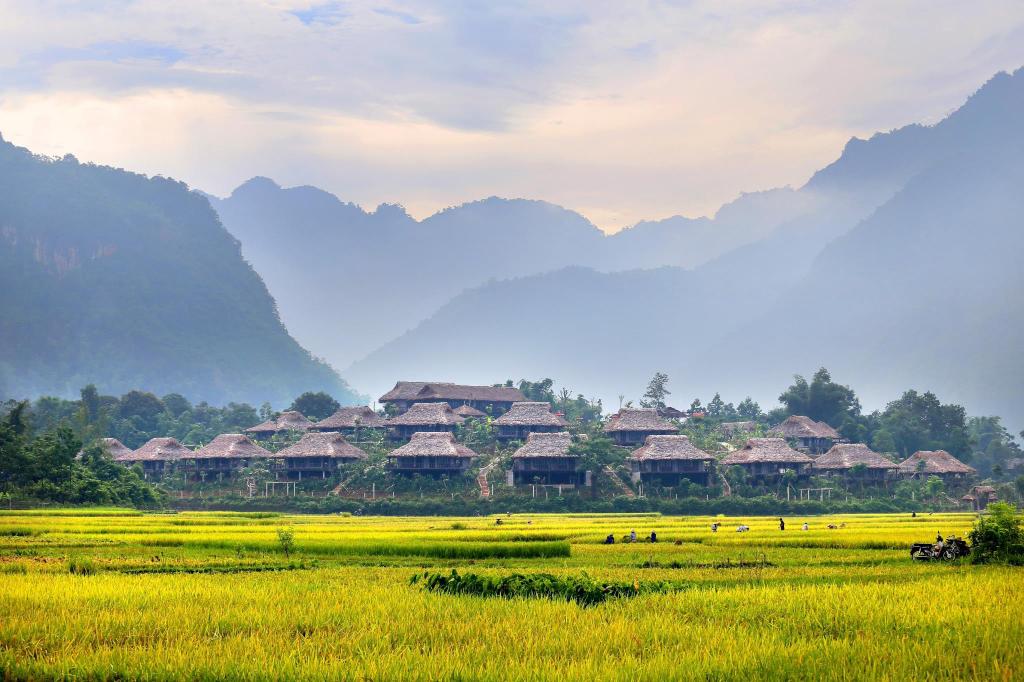 Mai Chau Valley
This evening enjoys a traditional Thai performance of music and dance. The Thai ethnic group has inhabited this area for centuries and much of their lifestyle and traditions have remained unchanged over the years.
Overnight in Mai Chau.
DAY 2 - MAI CHAU - HANOI – DEPARTURE
Short drive to Mai Hich, then start this morning with a light trek or walk through one or some other villages. After lunch in Mai Chau, begin the journey back to Hanoi. Along the way, have a camera ready for the amazing views on arriving at the top of Mai Chau Valley. Continue the drive and reach Hanoi late this afternoon.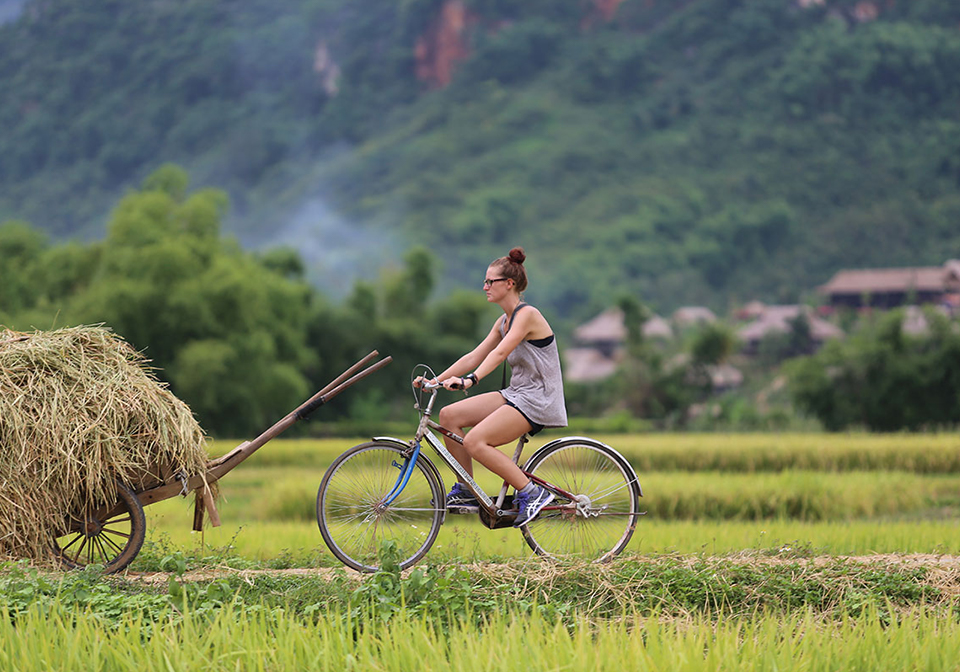 * If in Mai Chau on a Sunday, catch the weekly market in the village of Xa Linh which is home of the Green Hmong hill tribe. Note this is an optional extra, ask the travel consultant for further details.
RELATED TOURS