DISCOVER VIETNAM'S CENTRAL HIGHLANDS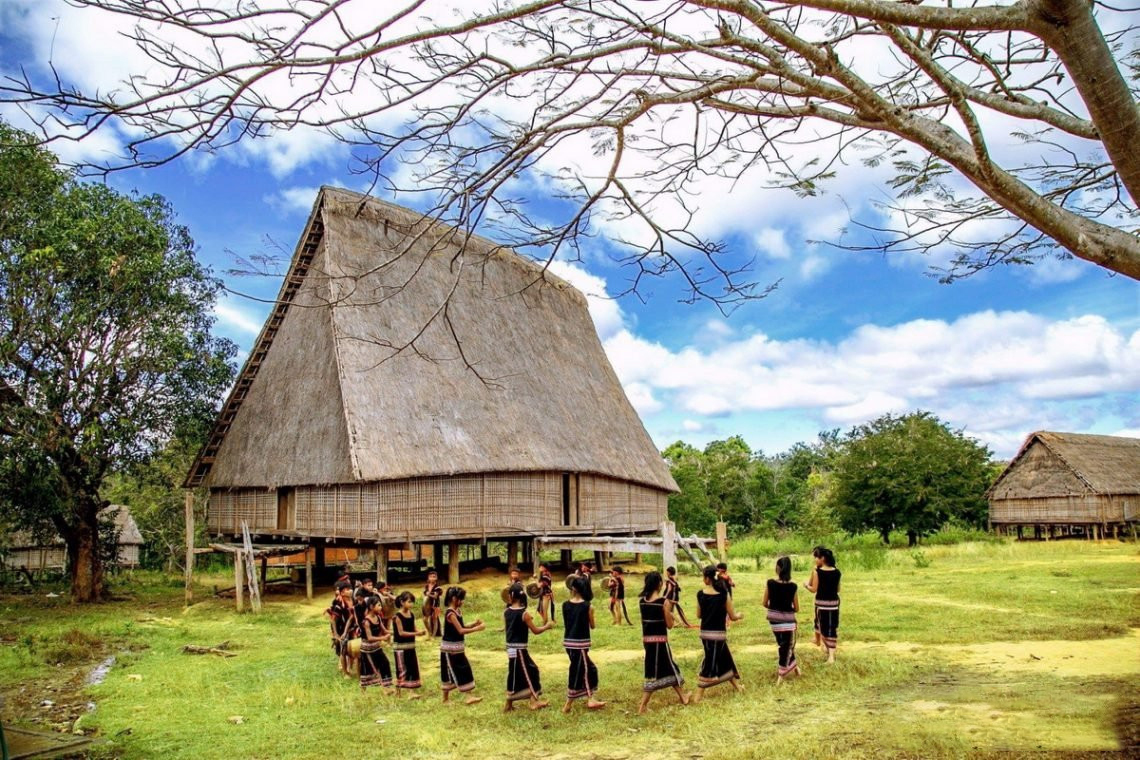 Tour starts at (city): HANOI
Tour duration: 5 Days / 4 Nights
Step off the beaten track and into a land of deep spirituality. Travel to Vietnam's Central Highlands, crossing through coffee plantations and farmlands dotted with villages. Encounter unique hilltribe groups, seeing their ritualist ceremonies and traditional lifestyles that have remained unchanged through the years.
TOUR DETAIL
DAY 1 - PLEIKU – KON TUM
On arrival at Pleiku Airport transfer 50-minutes to Kon Tum and check-in to the hotel.
After settling in, venture out to visit Gia Rai villages. The Gia Rai hill tribe group believes in the existence of genies and hold rituals connected to this faith. The group is a matriarchal society, in which the women are free to choose who they marry. The husband lives with the wife's family and inheritance is passed on to the daughters. Each village has a communal house called a rong, a central stilt house with a tall, steeply pitched thatched roof. No nails are used in the bamboo construction.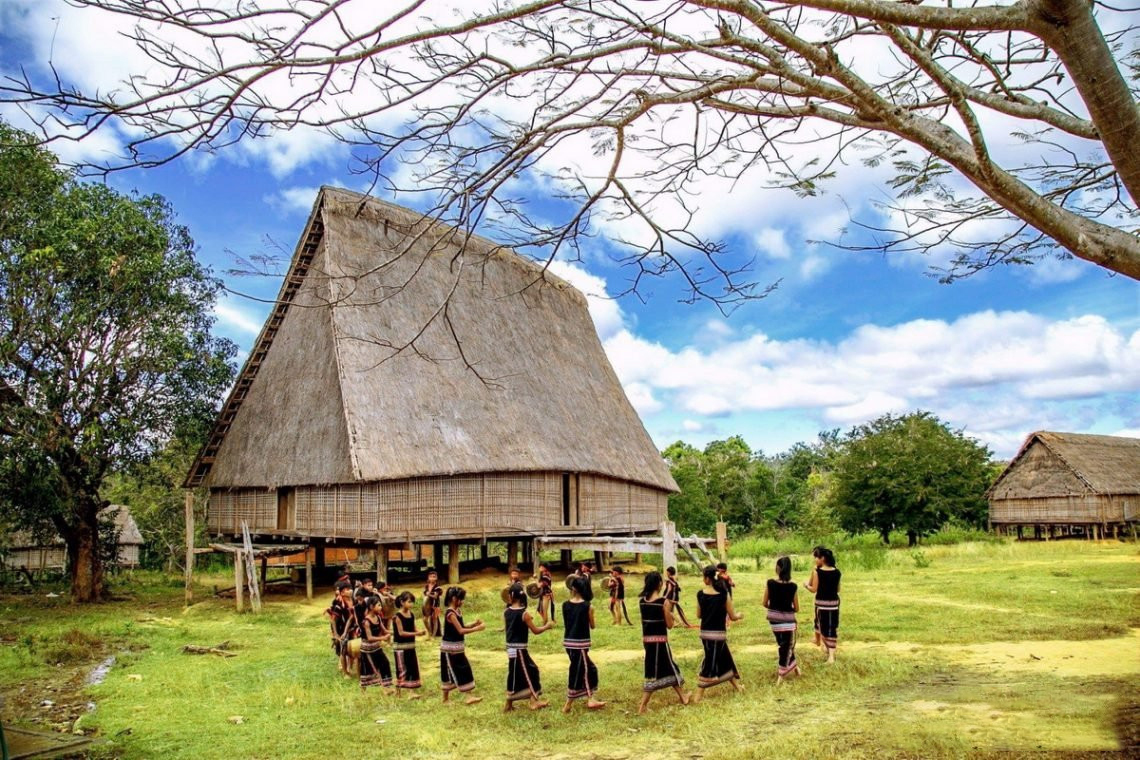 Rong House
At the end of the afternoon return to Kon Tum. Evening at leisure.
Overnight in Kon Tum.
DAY 2 - KON TUM – KON KO TU VILLAGE HOMESTAY
This morning take a 1-hour drive to visit the Sodra people in Kon Ray and Kon Bil villages. Their homes are long stilt houses built out of bamboo and straw, secured with rattan.
Drive on to a Jo Long hill tribe village called Kon Du, catch glimpses of hand weaving on giant looms or the eerie wooden statues in the cemeteries.
After checking out of the hotel, drive 30-minutes to the Bhanar Village of Kon Ko Tu. On arrival start a 4 km trek from Kon Ko Tu Village along the Dak Bla riverbank, where local villagers are hard at work tending buffalos, preparing crops for harvest, and transporting their produce to the village market. Return by a pirogue to Kon Ko Tu village.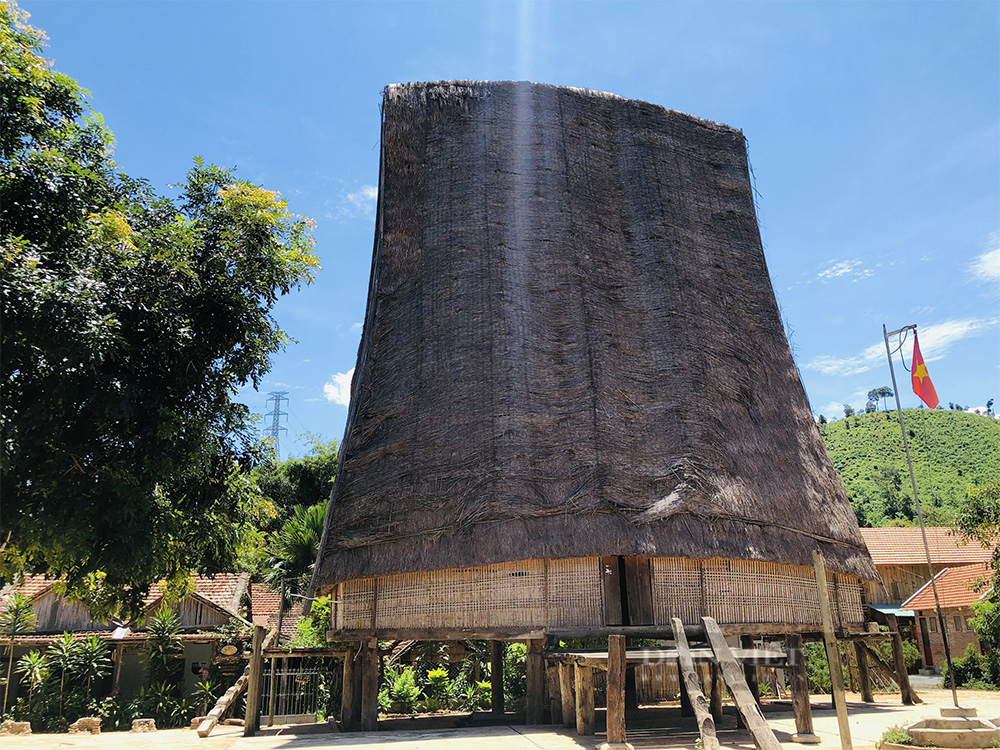 Kon Ko Tu village
Tonight's dinner is a local treat, including a Gong show and Xoang dancing while drinking the local rice wine.
Overnight in a Homestay.
DAY 3 - KON KO TU VILLAGE HOMESTAY KONTUM - BUON MA THUOT
Depart Kon Ko Tu Village and drive back 30-minutes to Kom Tum to explore the town's old wooden church. It is an interesting blend of hill tribe and European architecture. Continue on to visit the Bahnar hill tribe groups of Pleitenghia and Kanhnogokotu, where animist beliefs are still a part of everyday life. The most famous sprits are the kings of water, fire and wind, represented by shamans who are involved in rain-making ceremonies and other rituals.
Depart the Kon Tum area on a 5 hour journey to Buon Ma Thuot, passing by countless coffee, rubber, and pepper plantations.
Close to Buon Ma Thuot, stop to enjoy the scenery and panoramic views of the lowland country. The region is inhabited by Jarai hill tribe, the largest ethnic group in the Central Highlands with an estimated population of 330,000 people. After checking into the hotel, visit the local market with a huge array of fresh food, if time permits. It is a must to have some coffee on this journey. Buon Ma Thuot has lovely outdoor coffee shops to blend in with the locals and laze away the evenings.
Overnight in Buon Ma Thuot
DAY 4 - BUON MA THUOT - YOK DON NATIONAL PARK (SUSTAINABLE ELEPHANT EXPERIENCE
Enjoy a day exploring the forest in search of the three elephants who now roam freely in the national park. The Yok Don elephants used to give rides to tourists, but now their welfare comes first – learn all about how these elephants were rehabilitated and living in their own environment.
Listen to the guide explain each individual elephant's personality, their background and why they are living in Yok Don. The ethnic minorities in this area have a long history of training and working with elephants and the guide can share these stories too.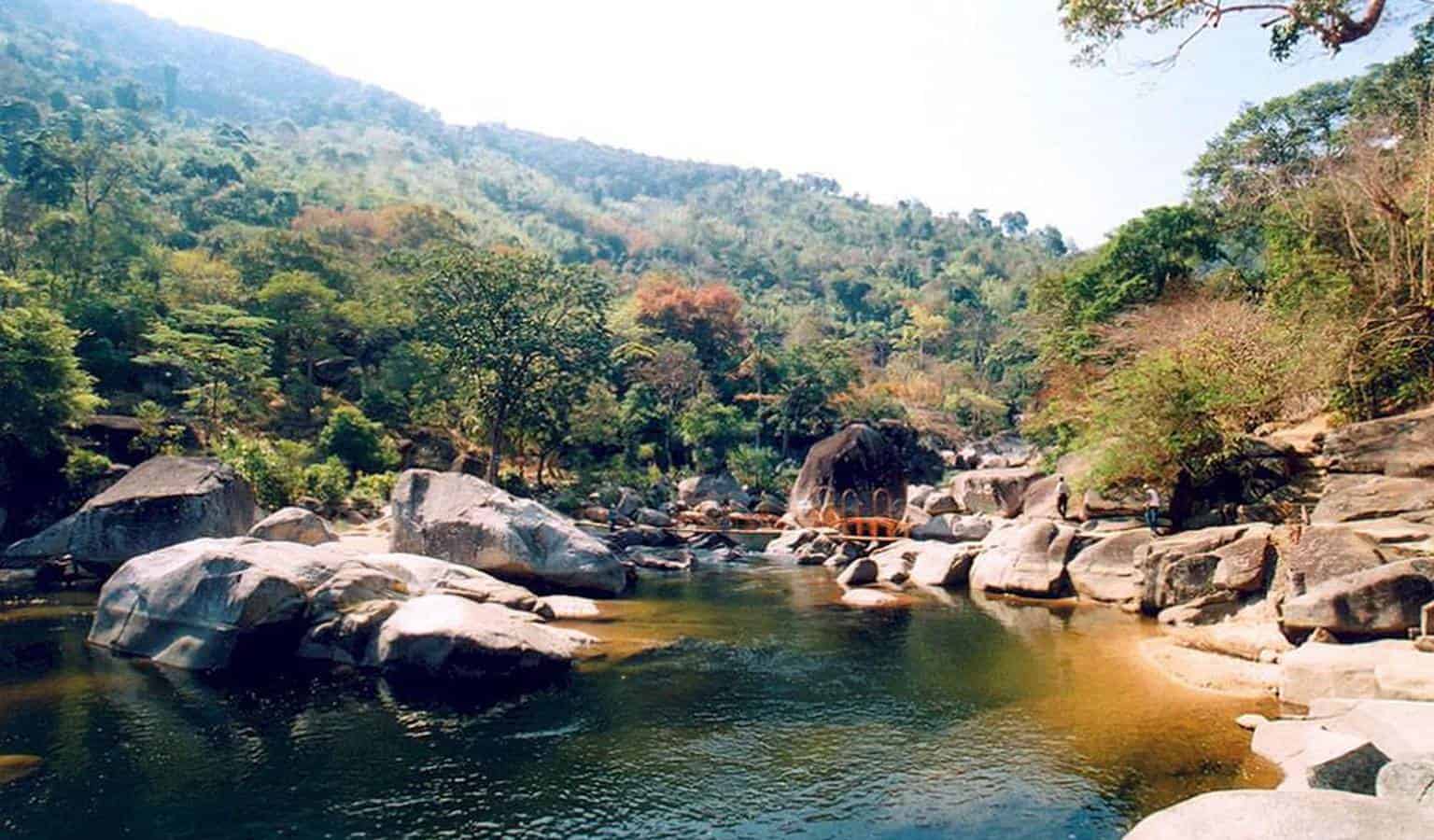 Yok Don National Park
During the trek, the guide will share their knowledge of the national park, pointing out the many species of plants and wildlife inhabiting this forest. Also learn all about the plants around the area that are used as traditional medicine by some of the local ethnic minority people
Encounter signs of the rare wild elephant community within the park, such as their footprints, foraging signs or dung. Enjoy a picnic lunch and then drive back to Buon Ma Thuot.
Overnight in Buon Ma Thuot.
DAY 5 - BUON MA THUOT – LAK LAKE – DRAY SAP – DEPARTURE
This morning, drive 1.5 hr to Lak Lake. Visit Jun ethnic minority village, where people still follow their ancestral ways of fishing, weaving brocade, and water farming.
On the way back to Buon Ma Thuot visit Dray Sap waterfall in the middle of hardwood rainforest (30 km from Buon Ma Thuot). According to legend Dray Sap or Misty waterfall, was created by an enormous creature that used its trunk to disrupt the water.
Drive to Buon Ma Thuot airport for the flight to Ho Chi Minh City
(Note: Departurre time is dependent on the flight details.)
RELATED TOURS