Son Tra Peninsula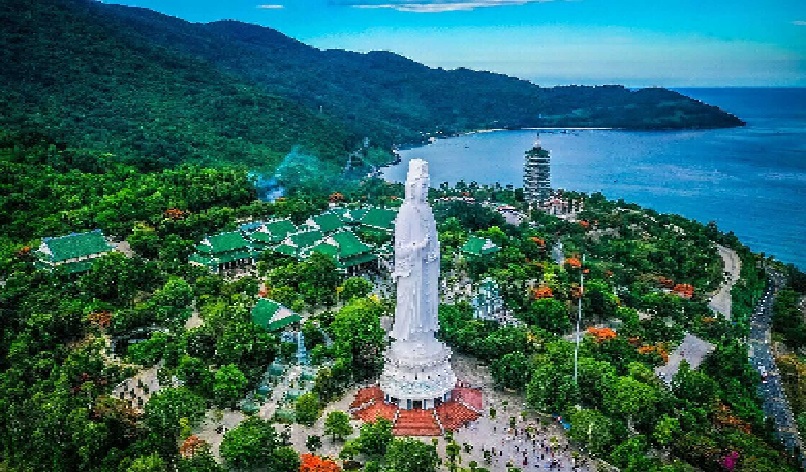 Tour starts at (city): HN/HCM city
Tour duration: From 1 day
TOUR DETAIL
Don't miss:
Visit the mysterious pagodas and the sculpturing village of Marble Mountain and historical Cham museum

Visit the old radar stations in the 60s of the U.S

Explore natural forests and vibrant city of Da Nang

Discover Da Nang nature and history

9.00 Pick up at the hotel in Da Nang, then start visiting Ngu Hanh Son (Marble Mountain). Here you will discover the stunning natural caves of the mountain and enjoy the beautiful view from the top of the mountain. You also visit the mysterious pagodas and the sculpturing village. Then continue on to Cham Museum, which shows the most complete collection of rare and valuable items of the famous Cham Culture.
After lunch, continue to the Son Tra Peninsula (Monkey Mountain), visit the third Linh Ung Pagoda of Danang, with the highest Buddha statue, and admire the huge Buddha Statue which is the highest statue in Vietnam. You will be amazed at its cool climate there. Then leave Son Tra and travel along coastline street to enjoy beautiful beaches up close. Stop over at DHC Marina and visit the beautiful Dragon Carp by Han River of Da Nang.

Extending option: Drive the car up the mountain to Ban Co Peak, to enjoy panoramic sea city of Da Nang at an altitude of 250m. Then drive through to the giant banyan tree, explore natural mountain forests carpet, 1000 years old nut tree or gaze herds languor (precious species in the Red List conservation needs of the world). Continue along the mountainous southeast fare to admire the great beauty of the sea, beauty of Da Nang.
Return to your hotel in Da Nang late afternoon, you can also take a nice walk along the beautiful long white sandy beach that offers picturesque rapids to witness.
Kindly CONTACT US to have more details and Book a tour to Son Tra Peninsula
RELATED TOURS