Ninh Binh Tour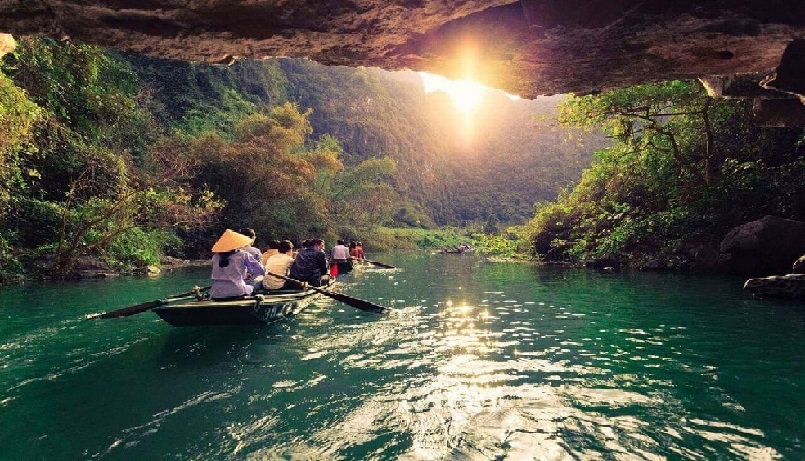 Tour starts at (city): Hanoi
Tour duration: 1 day
TOUR DETAIL
Ninh Binh Town is about 90km far from Ha Noi in the south where has so many beautiful famous landscapes such as:Hoa Lu - the first capital of Viet Nam where you can visit Dinh's Temple and Le'Temple, Tam Coc - 3 caves where you can sit on small boat that is rowed by local people (you can try to do it by yourself) along the tiny canal go through three caves under big mountain, between two green rice field and great lime stone.

07:30 – 8:00 – Our guide will meet you at your hotel/stay and start 120km comfortable Limousine bus journey through verdant landscape. Stop over for a rest on the way.
10:30 – Visit Hoa Lu Ancient Citadel with King Dinh Temple dating back to the 17th Century.
12:00 – Enjoy the lunch at our restaurant with the great local cuisines
13:30 – Take sampan boat trip which owned and rowed by locals, gently sailing along Ngo Dong river, capturing the wonderful scenery of Karst hills, rice fields, and peaceful villages, and passing "Hang Ca", "Hang Hai" and "Hang Ba".
15:30 – Arrive at Mua Cave and start an amazing trek up to the top of Ngoa Long mountain for watching the spectacular rice valley with precious view of the nature.
17:15 – Return to our bus and then come back to Hanoi.
19:45 – Drop you off at your hotel/stay. Trip ends.

Kindly CONTACT US to Book 1 day city tour to Ninh Binh.
RELATED TOURS