My Son Sanctuary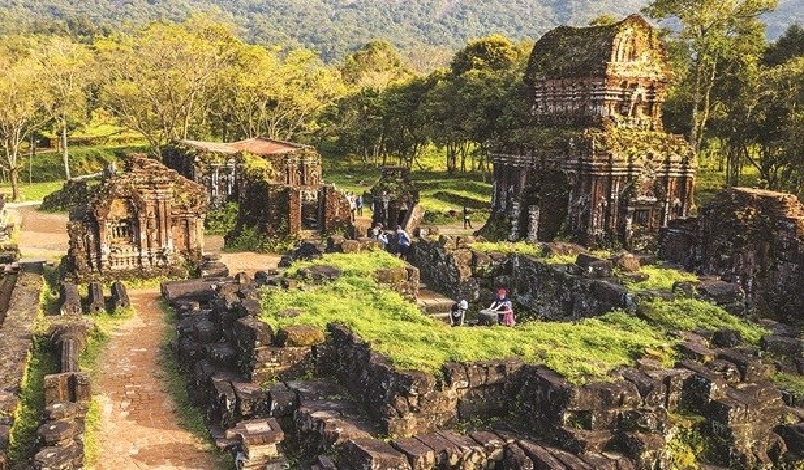 Tour starts at (city): HN/HCM city
Tour duration: From 1 day
TOUR DETAIL
My Son Sanctuary in Vietnam makes it a perfect day trip from Hoi An. In this guide, you are about to find out why you should add My Son to your Vietnam Itinerary, and how you can visit one of the most fascinating Hindu Sanctuaries from the ancient Champa civilization!

The UNESCO World Heritage Site of My Son, is located in a lush rainforest creating a dramatic site. It was built between the 4th and 13th centuries CE, and during this time, Cham was a unique culture that developed on the coast of modern Viet Nam and had its spiritual origins traced back to Indian Hinduism.


Today you still can explore the 1600-year-old ruins of the Champa Kingdom and be mesmerized by its history and impressive tower temples, which once had over 70 structures of the ancient Champa civilization, mostly dedicated to the deities of Shiva, Krishna, and Vishnu.
But unfortunately, most of the temples were destroyed by the Vietnam War bombing. What is left of their greatness is now only visible as collections of ruins and old temples in several parts of Vietnam. So, without any further ado, let's dive into the most complete guide on how to visit the fascinating My Son Sanctuary.
Kindly CONTACT US to have more details and Book a tour to My Son Santuary
RELATED TOURS