Mai Chau Valley Tour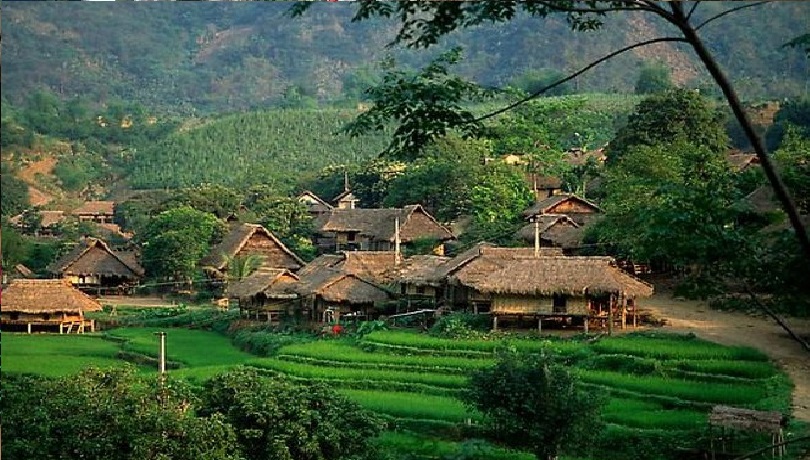 Tour starts at (city): Hanoi
Tour duration: 1 day
TOUR DETAIL
Mai Chau, a small town nestled in the midst of a lush valley and surrounded by emerald-green rice fields, located 130km far from Hanoi in the west. For those who wish to discover the nature beauty and exotic cultures of Vietnam's hill tribes with limited time, this Mai Chau 1 day tour take you to the countryside, enjoying breathtaking scenery, immersing yourself in the wonders of Mai Chau valley.

7.30 Pick up at your hotel in Hanoi, head out for Mai Chau. Scenic photo stop along the way and visit the Muong tribes and then Thung Khe Pass for a spectacular view of Mai Chau Valley.
11.00 arrive in Mai Chau, relax and have an authentic lunch with a local family of the White Thai tribe and enjoy some free time to acquaint yourself with the villagers.
Afternoon, ride a bike through narrow village path, see terraced rice paddies and small villages, discovering the natural beauty of the valley and encountering the culture of the ethnic minority Thai people on our visits to the Pom Coong and Na Phon villages.
16.00 get on car and drive back to your hotel. End this Mai Chau day tour around 20.00.

Kindly CONTACT US to Book a day tour to Mai Chau.
RELATED TOURS