Halong Bay Day Cruise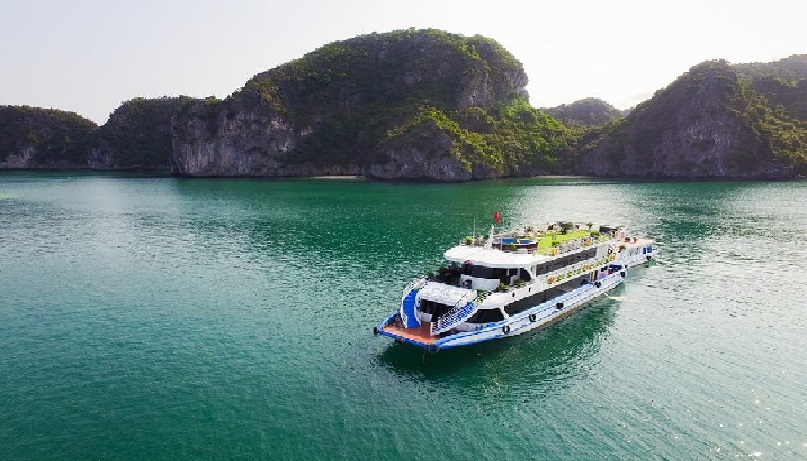 Tour starts at (city): Hanoi
Tour duration: 1 day
TOUR DETAIL
Cruise the spectacular Halong Bay, a UNESCO-rated World Heritage Site and the most popular tourist destination in Northern Vietnam from US$ 52


Halong Bay Day Cruise is a perfect option for busy travelers who have limitted time but still want to get a glance of the amazing Halong Bay.
A day cruise tour can offer you an overview of the Bay with at least 3.5 hours or more (4 hours, 4.5 hours, 6 hours, 6.5 hours, 8 hours, and 10 hours) cruising time in the Bay. Even if with the limited time frame, you will have a wonderful opportunity not only to visit beautiful attractions in Halong Bay such as Titov Island and Heavenly Cave.
A day cruise tour doesn't mean that you will be limited to attend in various activities. On the contrary, you still can take part in a plenty of activities such as paddling through Luon Cave by a sampan,swimming in Soi Sim Beach (Lazalee 6.5 hours Day Cruise); exploring Heaven Cave, kayaking or boat rowing in the deep blue sea waters (Alova Day Cruise); or admiring impressive limestone islets like Fighting Cocks, Duck, Finger, Incense Burner, and Stone Dog (Phoenix Day Cruise).

For more details of Halong Cruises please visit HALONG CRUISE TOUR
RELATED TOURS