Cuc Phuong National Park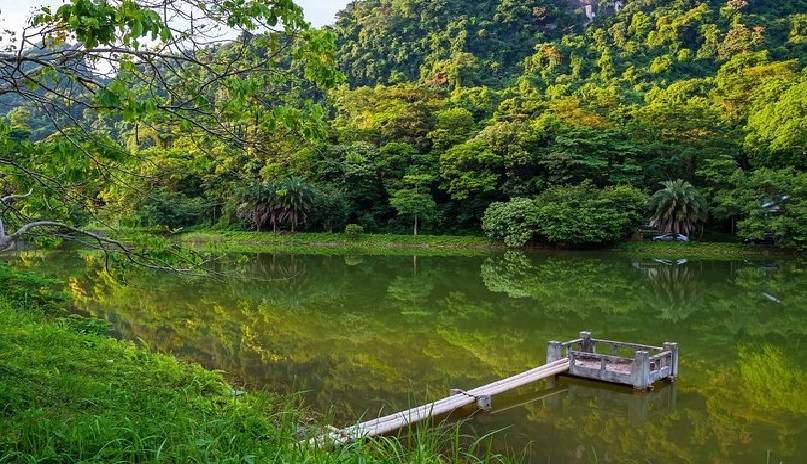 Tour starts at (city): Hanoi
Tour duration: 1 day
TOUR DETAIL
Cuc Phuong National Park is the first unit of nature reserve in Vietnam, It is a tropical rainny forest, fauna and flora is extremely rich and diverse. Take this day trip Cuc Phuong to explore the beauty of nature by visiting the dense, grass jungle valley, seeing the giant ancient tree and various fauna and flora..


Tour Itinerary
What to expect
Visit the primary rainy forest Cuc Phuong National Park

Visit the Endangered Primate Rescue Central

Hiking to the jungle exploring the beauty of nature, the dense, grass jungle valley, the giant ancient tree, various fauna and flora

Explore Cuc Phuong national park
7.30AM pick up at hotel in Hanoi, then depart for Cuc Phuong national park towards to the Southwest of Hanoi, it takes about 2,5 hours to get to Cuc Phuong national park, the 25,000-hectare primeval forest with typical characteristics of tropical forests, fresh and cool climate, and rich flora and fauna.
We will firstly visit the Endangered Primate Rescue Centre is a non-profit organization dedicated to the rehabilitation, breeding, research, and conservation of endangered primates, and to the protection of their habitats. Then keep going into the park central, stop to discover the "Cave of Early Man", a place to keep archaeological sites of prehistoric people thousands of years ago. Have lunch and rest at a house-on-stilted in the park central.
Then take a short trek into the National Park for sightseeing and learn more of fauna and flora in this oldest forest of Vietnam, to the giant ancient tree in middle of the jungle.
Finally don't miss a rest at Mac lake, located right in the middle of Cuc Phuong National Park, the quiet and fresh scenery of Mac Lake will bring you back to nature, dispel any fatigue after the long walking trip in the forest. Wandering around Mac Lake, you might encounter many colorful forest butterflies, a beauty associated with Cuc Phuong National Park.
End this tour around 6.30pm at your hotel.
Kindly CONTACT US to have more details and Book a tour to Sapa
RELATED TOURS