Ans Eco Garden Ninh Binh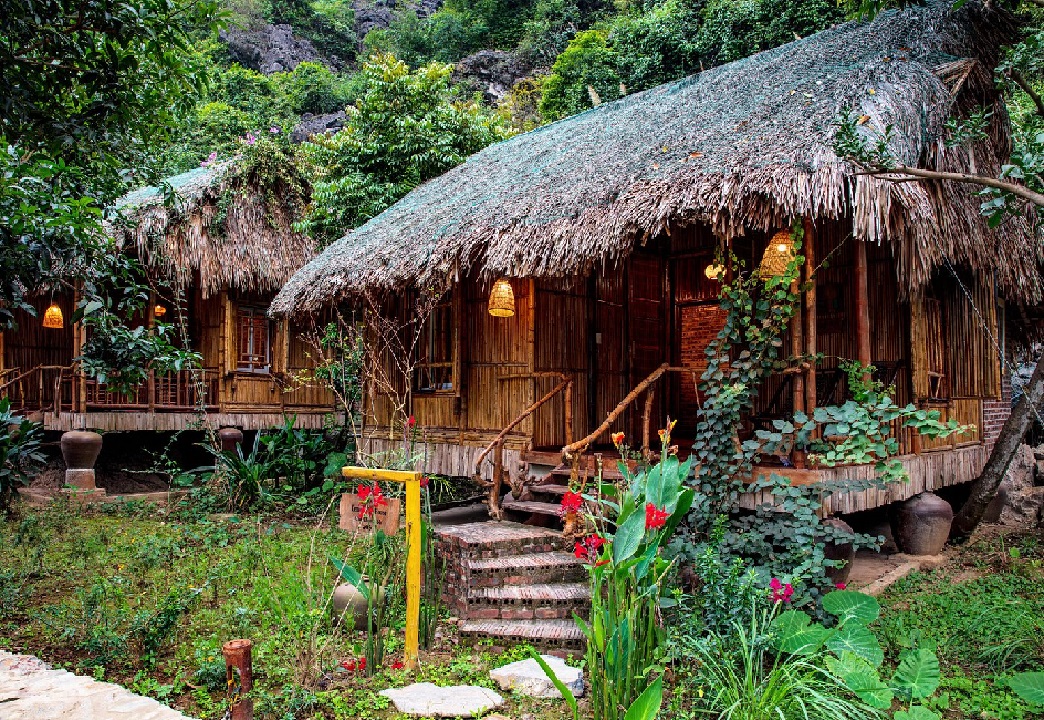 Star Rates:

INFORMATION
Situated in Trang An Eco Tourism Complex, An's Eco Garden is far away Hanoi city only 96 km, and Noi Bai International Airport approximately 140 km.
From here, it is very easy to access to Ninh Binh city with only3km, about 5 km to Hoa Lu Ancient Capital and 5.7 km to Thai Vi Temple. The guest can also get to Tam Coc caves for 12 km far away, and for 30 km to Cuc Phuong National Park.

For someone who are looking for a simultaneously relax in a pristine natural setting and to engage themselves into the richness of day to day local life, An's Eco Garden offers in every way. Whether it is walking over rice fields, climbing up to rocks, enjoying every minute of quiet time for fishing or simply immerse yourself into nature by sleeping with a symphony of cricket sounds at night, and listening bird singing in early morning.

All will charm your heart. An's Eco Garden is really a right place to stay in which everyone can get a chance to forget about the worries of daily life and to enjoy the best Trang An has to offer.
Please CONTACT US for the quotation and booking of Ans Eco Garden Ninh Binh
RELATED Hotel